I'm always torn between trying to keep up with "regular" school work and adding in "fun" programs. It's tricky for us to balance new projects with our usual lesson plans, because when we digress from the routine, it can be hard for us to get back into it, but I hate to "add on" too much because then we have rebellion. One of our successes from last year was a unit study from
Homeschool Legacy
-- it's once-a-week format struck the right balance for us. The boys are studying American history, so combined with the time of year, it seemed an excellent opportunity to try out their five new Once-A-Week Micro-Study offerings,
Thanksgiving with the Pilgrims
.
What makes a Micro-Study different from Homeschool Legacy's traditional Once-a-Week Studies? The easiest way would be to call them "Studies Light," but I hesitate to leave it at that because that connotates they are more "fluffy," with less substance. By no means! These studies are of equal quality to the full-length ones, but the coursework is less intense. It can be completed quickly -- each week's assignment takes about 90 minutes, either all in one afternoon or spread across three days, as compared to their regular studies that can be used daily or take a full school day to complete a single week's lesson.
The Micro-Studies are geared towards students as young as first grade and provide more of an "overview exposure to the topic" than the in-depth study of Homeschool Legacy's traditional program. The lessons still can be spread across six weeks, but we found that since we could complete a week's worth of tasks in a day, it was easy to do the entire program's activities in a little over a week -- perfect for us for a holiday-themed unit study! The only task we couldn't finish in a week was the suggested reading. There are three books listed (choose one, two, or all), and at 80+ pages each; since we couldn't complete even one in under a week, we opted to just continue with it as our daily read-aloud until we were finished. However, we've been able to get back to our "regularly scheduled afternoon work" quickly -- important for boys who think that four days without their usual work list means they are done with grammar forever!
Each day's work consists of reading about a half page of information about the Pilgrims and completing an activity that goes along with the passage. The passages are easy to read -- they score at Grade 4.4 on the Flesch-Kinkade grade level. This puts them right in the middle of Homeschool Legacy's target of Grades 1 through 8 for these studies. Jude (grade 4) read them easily, and even Damien (reading at a 2nd grade level) had few difficulties. Most of his stumbles were actually over Native American words (names) like "Tisquantum" and "Massasoit" that even I had to slow down to read.
The activities range from practicing map reading skills to stringing popcorn and cranberries. The popcorn and cranberries actually highlight a difference between Puritan life and modern celebrations of Christmas; we learned that the Puritans spent Christmas Day, 1620 building homes. Why? Because to them, it was just a Monday, and the day after the Sabbath. They didn't celebrate Christmas as a holiday! (The boys decided they wouldn't have been so happy to leave the Netherlands -- and
Sinterklass
-- behind to build houses in America!)
Micro-studies from Homeschool Legacy are available as downloadable files. This means that many of the activities are hyperlinked for easy study -- just click the highlighted text and poof! you are where you need to be. While we actually changed what we did for the map skills activity and opted to use Google Maps, I appreciated the hyperlinked virtual field trips to Plimoth Plantation (and yes, that's now going on our "real life field trip" bucket list!) Yes, I could have googled it and found the link, and I probably would have pinned it on Pinterest, but it was nice to not have to find it when we were up to that part - we could just click and keep on going!
My only complaint is that there isn't quite as much "come back next year" potential as the full-length studies. I think we could probably do another Thanksgiving with the program if I added more research to it as they got older -- for example, instead of just mapping the towns in England and the Netherlands, I would consider adding a little bit of "tell me about those countries," or "look up more about the Massasoit tribe that helped the Pilgrims." There are several other Micro-Studies, but given the choice, I would invest in the full-length Native America study versus the
Many Nations
Micro-Study. I would love to see a full-length Thanksgiving study, along the order of their
Christmas Comes to America
, to be able to circle back to the holiday each year and study it a little more deeply each time.
Overall, we enjoyed this short unit study. It was enough information that the boys were excited to learn, but not so much that it was overwhelming for them, and it fit into our schedule nicely. I'd call it a success when both mom and student are happy!
For more about Homeschool Legacy, follow them on
Facebook
. You can also read about the other studies the Crew has been working on by clicking the banner below.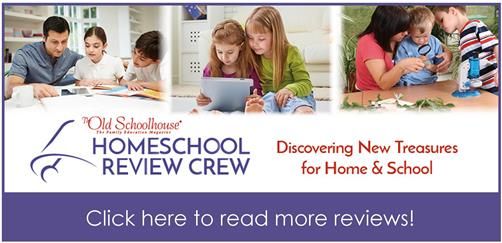 ©2012- 2016 Adventures with Jude. All rights reserved. All text, photographs, artwork, and other content may not be reproduced or transmitted in any form without the written consent of the author.
http://adventureswithjude.com