When you think of Philadelphia, what foods do you think of? Soft pretzels? Cheese steaks? Water Ice? (Yes, it's pronounced "wooder ice." Not wah-ter.) But if you ask me what food says "my home is Philadelphia," and that I miss when I'm away, it's scrapple.
Scrapple is a mixture of pork, cereal grain, and spices. It is generally considered a traditional Pennyslvania Dutch food. (Not Dutch like from-Holland, but the mispronunciation of the word
Deutsch
, meaning German.) It is a frugal food, like the people who brought it here from Germany. It's traditionally made from the trimmings, organs, and bones of the pig when butchering is complete. The leftover bits are boiled together to get all the meat from the bones and make a broth, then the meat and bones removed from the pot and ground. Cornmeal and wheat or buckwheat flours are added to the broth, and then the meat is added back. It cools into blocks, and then the blocks are sliced and pan-fried (though many local diners will deep-fry scrapple because it's faster).
William W. Shade
c. June 1942
cook & grocer
Though the people who are most associated with it are the Amish of Lancaster County, PA, they weren't the only "Pennsylvania Dutch" people. Scrapple is a food that my grandfather, a German-descent Philadelphia grocer, made for his children, and that in turn my father made when I was growing up. I introduced it to Neal when we first started dating (even though he was from South Jersey, he wasn't particularly familiar with it). When we first got married, whenever cooking dinner wasn't happening, we'd look at each other and say "Scrapple sandwiches?" and order them from the local diner. We'd each get scrapple on rye toast with ketchup, and split a side of hash browns. Yummmmmm.
Fast forward fifteen years, to when Neal was diagnosed with Celiac Disease. That knocked out not only scrapple on rye (since rye is a gluten grain), but since most commercial scrapple is made with wheat flour, he lost the scrapple itself. In the past, I tried to make scrapple, but it didn't turn out quite right. I've since read up a bit on why it may not have worked, and tried again and again, adjusting liquid and seasoning. Once your proportions are correct, it is very easy to make, but time consuming. First the meat has to be cooked and processed, then the porridge made, and the loaves cooled so they can be sliced and fried. I never remember to even start the meat until it's too late, and I don't want to stay up to midnight to grind cooked pork. This time, I started it at night - after dinner - and put the meat in the crock pot. (And I just used a pork shoulder. A little less traditional, but much easier to find at the grocery store.) By morning it was ready to process, and then set and sliced in time for dinner that evening. The entire active prep time is about two hours, but with all the waiting, it takes at least 12 hours to make.
Scrapple is traditionally a "breakfast" food, so anything breakfast-y will go with it. It's good with eggs, potatoes, alongside pancakes -- if you would eat bacon or sausage with it, you can eat scrapple with it. Luke made our favorite gluten & dairy free
Garlic Cheddar Biscuits
and I cut up some fruit while the meat fried. Growing up, it was always served with ketchup, though I've read about maple syrup being traditional as well. (Not in my house...ketchup is its own food group.)
Gluten Free Pennsylvania Dutch Style Scrapple
makes enough for 3 meals for 6 people, but you can scale the meat and cornmeal as needed. (Use 2 quarts of pork broth (adding water if necessary to reach that amount) for every 3 cups (one pound) of cornmeal.)
6 lb pork shoulder
24 oz water
2 onions, quartered
10 garlic cloves, peeled
2 T. each kosher salt, pepper, sage, thyme
broth from pork plus enough water to make 4 quarts
6 cups (2 lbs) corn meal
cooking oil (for frying)
Stage 1 - the meat.
Place the pork, water, herb and spices in a slow cooker. Top with the water and cook on low for 8-12 hours (overnight). You want the meat to be fall-off-the-bone soft - it should just flake away when prodded.
Pour the broth into a measuring cup. Subtract the amount of liquid from 4 quarts (4 cups are in a quart). Pour the broth to a large stockpot, and then add enough water so you have 4 quarts of liquid total. Bring to a rolling boil.
Stage 2 - Preparing the loaves.
Line either four 9x5 OR seven 8x4 loaf pans, OR two large 9x13/11x14 casseroles (or a combination of) with aluminum foil. Set aside.
Add the cornmeal to the boiling broth, stirring briskly until it is all incorporated and there are no lumps.
BE CAREFUL!!
It may splash and steam. An oven mitt or "Ov Glove" is a good idea to protect your hand and wrist while stirring.
When the cornmeal porridge has thickened to the consistency of mashed potatoes, turn the heat down to low and add the meat to the pot. Stir briskly to combine (again, watch out for bubbling.)
Spoon into molds and smooth. Allow to cool to room temperature and either refrigerate 4-6 hours or freeze for up to 3 (depending on pan size) for the loaves to set.
Step 3 - Prepare for eating.
Remove the scrapple from the molds. (The foil helps you lift it right out.) Using a long knife or a pizza wheel, cut the scrapple into 4 to 5 inch lines and then into 3/4" strips.
To freeze: Lay on parchment paper, and alternate a layer of paper and a layer of scrapple. Wrap in heavy duty foil, and freeze for up to 6 months. I place 8-12 pieces per pack - which is enough for us for dinner. Wrap according to your family size.
To use immediately: Lay onto parchment paper, in a single layer.
Heat a skillet over medium-high heat. Add 2 Tbsp vegetable oil to the hot pan, and lay your scrapple, cut side down, into the pan. Cook for 7-8 minutes on each side (10-12 if frozen) or until heated through and the outside edges are crispy and browned. If cooking in batches, place in a warm oven to keep hot.
Serve with other breakfast-style foods (eggs, pancakes, biscuits).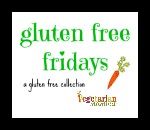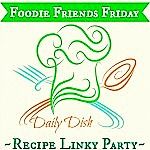 ©2012- 2013 Adventures with Jude. All rights reserved. All text, photographs, artwork, and other content may not be reproduced or transmitted in any form without the written consent of the author.
http://adventureswithjude.com