I'm always looking for interesting ways for the boys to learn. They're not traditional read-the-textbook kinds of kids - if we can make it a field trip, they're all over it.
Drive Thru History® with Dave Stotts
is a history program that takes viewers to where history actually happened. The series includes several mini-series:
The Holy Land
,
Ancient History
, and
American History
, with The Gospels being its newest offering. The programs follow Dave Stotts as he literally drives from historical site to historical site, offering historical commentary, insight, and a few laughs along the way. Barring actual field trips, virtual field trips fill the gap, so when we had the opportunity to review
Drive Thru History® -The Gospels
, I showed Matthew the
trailer
to see if he was interested. By about thirty seconds in, his jaw had slowly dropped, and he didn't close his mouth again until after the entire three minutes was up. I knew we had a winner.
Dave Stotts balances history with faith incredibly well. The videos do not subscribe to a particular denomination of Christianity. Rather, Dave approaches the Gospels as historical canons as opposed to faith-based books. He painstakingly sets up the context of the times of Jesus, especially the Hellenist influence and Roman rule. Careful attention is paid to explaining all of the people involved - from the several men named Herod to the historical proof of the rise of Pontius Pilate.
I think the series doesn't necessarily make a case for religion, but rather begins to point out things that ultimately force one to consider: Is all of this just coincidence, or a sign of an Omnipotent God? If you have faith, you will appreciate the history of Jesus. If you are looking at it with a skeptical eye, you will see that while belief in Jesus as Savior takes faith, there is evidence of His life here on earth. Your viewpoint will color your perception, but I think there is room for everyone to gather around the screen.
For example, Episode 6 focuses on the beginnings of Jesus' ministry in Capernaum. Among the places we visit are the ruins of a 4th-century Jewish synagogue, built atop the remaining foundation of a 1st-century synagogue -- the one where Jesus is purported to have preached.
Dave points out that it's in a Galilean sea town, which aligns with the Gospel passages where Jesus called the first disciples. The synagogue is mere steps from the house that, based on location and proximity, is believed to have belonged to Simon, the first disciple called.
(L) Church of St. Peter's House; (R) Capernaum synagogue
All of this makes a case for the historical validity of the Gospel writings. However, we had another jaw-dropping moment when Dave went to explore the ruins of the house, located under the church.
Dave points out what archeologists have found, and remarks about the foundation
rocks
that remain. He tells of the writings of Egeria (a Google search led us to discover she was a Spanish nun who lived in the 4th century):
And in Capernaum, what is more, the house of the prince of the apostles [Peter] has been turned into a church, leaving its original walls however quite unchanged.
There is evidence of the building's conversion from a simple home to one of the first places of Christian worship.
Matthew looked at me and gasped.
Rock. Petrus. "Upon this Rock, I will build my Church."
Is it coincidence that of all the forever lost ruins of ancient times, this foundation that includes inscribed cries for God's intervention survives,
and
that it's the house of fisherman named Simon but now called Peter? Or is it proof of God seeing what Peter may not have grasped back then?
The program is visually stunning. Neal and I visited the Holy Land on our honeymoon. It was an amazing trip, and in many ways, incredibly overwhelming. To walk in the footsteps of Jesus is a powerful thing. I was so excited for this video series. It was nearly twenty years ago that we were there, but there are some things I remember like yesterday -- filing up to the top of Golgotha, crawling into a tiny nook where the manger that held Baby Jesus laid. With this video, all of the emotions and memories came rushing back. The gorgeously crisp video combines with panoramic cinematography to draw the viewer in and emotionally connect with the program. Dave points out the path of Jesus from Nazareth to Capernaum and says that Jesus likely stood atop the cliff or in the middle of the barren desert, and saw views very much like the ones of today.
Also added in are graphics -- overlays with time frames and historical/scripture quotes, classical artwork, and maps that help you find your place. Each video is about half an hour of rapid-fire information, but it never feels overwhelming because everything is explained so clearly.
Sermon of John the Baptist Before Herod
Giulia Cheli Capella, c. 1900
Matthew 4:19, superimposed over the Sea of Galilee
However, the series is not without whimsy. There's a bit of background context of the "Hail Mary" football play, and Matthew's favorite: Carbecue.
Yes, Matthew was impressed that Dave made BBQ ribs while driving, using the engine of his 1976 Land Rover as the heat source. He was less than impressed when I told him that we were
not
trying this one at home...or on the road.
Add caption
Also included with the DVD set is a book containing Discussion Questions. Since I'm planning on using this as a portion of the base for Matthew's 11th-grade Theology, we've been using them as essay starters. As I've watched the videos with Matthew, I've written comprehension check questions, vocabulary, and some more faith/theology based questions -- "What is the significance of..." etc. We've been averaging an episode a week: watching the video, completing the discussion questions/comprehension questions, and then writing the essay(s).
If you wanted to just watch the videos as a stand alone, you certainly could. I'd recommend them for middle school and older -- Jude and Damien quickly lost interest because they got lost in rapid switching from concept to concept the story. I found myself impressed at how easily the videos transitioned from vignette to vignette - a testament to the writers and post-production team keeping the story smooth despite traveling hundreds of miles in locale over the course of five minutes. There is also nothing that you would "miss" by not following up with the discussion questions. However, I do recommend them as they give greater insight and will help you follow the story of the Gospels.
We are very much looking forward to the next twelve episodes (there are eighteen total in the program), and them moving on to other Drive Thru History offerings. Dave Stott's presentation balances history with religion and dry facts with humor. I think these are very likely to become new favorites!
100 Crew Families have been Driving Thru the Gospels. Read their reviews by clicking the banner below.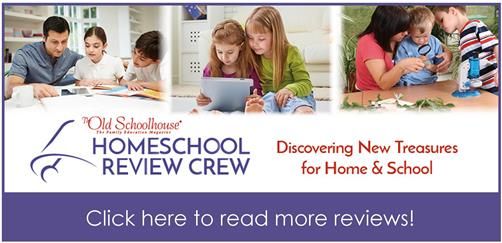 ©2012- 2016 Adventures with Jude. All rights reserved. All text, photographs, artwork, and other content may not be reproduced or transmitted in any form without the written consent of the author.
http://adventureswithjude.com