I'm not really certain how people did it "in the old days." I am in shorts and a T-shirt, have my air conditioner cranked up (and if you touch it, I will smack your hand), and I'm still melting. How women survived summer in petticoats and corsets is beyond me! I'm convinced August is the misery I pay in advance for October. THAT is a month I could live all year with - short sleeve days and sweater evenings, not this hundred bazillion percent humidity stuff.
In this house, though, the kids' stomachs are like mail carriers -they make their presence known in rain, snow, hail, sun, humidity. No matter the season or weather, they want to be fed! I no more feel like turning on the oven than flying in the (barely a whisper) wind. I'm tired of grilling, and so over the crockpot. How about breakfast for dinner? Waffles with ice cream doesn't need me to stand over the stove. Dinner and dessert all in one! With a refreshing honeyed watermelon side dish, it's a fantastic beat-the-heat dinner.
This
is my waffle maker - the KitchenAid Pro Line Waffle Maker. It makes two waffles every seven minutes. (Gluten-free waffles seem to take longer to crisp up.) I used to have a single-waffle iron, and it took forever to get enough waffles to feed everyone. With this one, I can have dinner on the table in half an hour (and let the later batches cook while we eat - then if anybody wants seconds, they're piping hot). If you have any leftover, place a piece of parchment paper between the wafffles and either place in a zip-top bag for the fridge - they last about 2 days - or wrap in foil and
then
bag for an up to 6 month sojurn in the freezer.
Gluten/Dairy Free Waffles - makes 10 Belgian style waffles
6 eggs
6 cups vanilla So Delicious coconut milk*
3/4 cup canola oil
2 Tbsp vanilla
6 cups King Arthur gluten-free flour blend*
2 Tbsp baking powder
1 Tbsp baking soda
1 Tbsp xanthan gum
*If you aren't avoiding wheat/gluten, use the same amount of all-purpose flour, and omit the xanthan gum. You can also use any other milk-type liquid (cow's milk, soy, almond, etc.
Combine the eggs, milk, oil and vanilla in a large bowl. Mix until the eggs are fully incorporated into the milk etc.
In a second bowl, combine the baking soda, baking powder, xanthan gum, and flour.
Mix the dry ingredients into the wet, and whisk to combine.
Pour into a heated waffle iron. I pour a bit of the batter into a measuring cup with a spout, making it easier to control how fast the batter pours into the iron. Bake about 7 minutes, or until the iron stops giving off steam. DON'T open it before then - or else the inside won't be cooked and it will come apart and/or stick. To borrow a phrase from my culinary hero, Alton Brown -- your patience will be rewarded.
If you want to add anything to your waffles, the best way to do it so you don't get bits of things stuck in your iron is to add them to the batter once it's in the iron. This way, there is a thin skin of batter that stays between the add-on and the cooking plate. Blueberries and chocolate chips are our favorite add-ins.
Remove from iron. Either serve immediately, or place in the oven. (If you want them piping hot for butter & syrup, you'll need to turn the oven on to warm. If you just want to keep them from being stone cold, toss a clean kitchen towel over them and stash them in a cold oven.)
You could top them with butter and syrup, but that is not nearly as fun as using them as the base of an ice cream sundae! Finish your waffle by piling on ice cream, whipped cream, hot fudge or caramel sauces, and cherries.
To balance out the ice cream (and convince yourself that it's still a healthy meal), serve with fresh fruit. Sometimes, I just put containers of whatever fruit we have on the table and call it done. However, with it being so hot and humid, my basil plants have taken on lives of their own. Watermelon and basil seem like an odd pairing (I used to think of basil as "the green stuff in spaghetti sauce") but it really does work!
Honey-Basil Watermelon Salad
1 medium watermelon
juice of 1 lemon
juice of 1 lime
1/4 cup honey
10 leaves fresh basil, plus garnish
Remove the rind from the watermelon and cut into cubes. (Yes, if you want to be fancy, you could use a melon baller, but that type of froofy is lost on teen boys.) Place in a serving bowl.
In a small bowl, combine lemon and lime juices. (If you don't have fresh and need to use bottled, use about 1/2 cup juice total.) Add the honey and whip with a fork to get all the honey to mix into the juice.
Chiffonade the basil.
Stack the leaves.
Roll them up.
Cut into fine ribbons.
Add the basil to the dressing and gently mix. Pour over the fruit, and stir to coat. Garnish with a sprig of basil, if desired.
Dinner is served, I haven't turned on the oven, and the kids think they're pulling a fast one by eating dessert "first." Excuse me while I go eat mine - my ice cream is melting faster than I am!
It's a dinner party!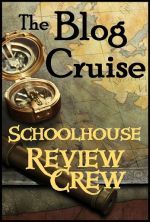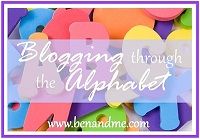 ©2012- 2013 Adventures with Jude. All rights reserved. All text, photographs, artwork, and other content may not be reproduced or transmitted in any form without the written consent of the author.
http://adventureswithjude.com